Born in Ibiza,
Melon Bomb consists DJs Scott Gray, Paul Reynolds, Ben Santiago and Corbi,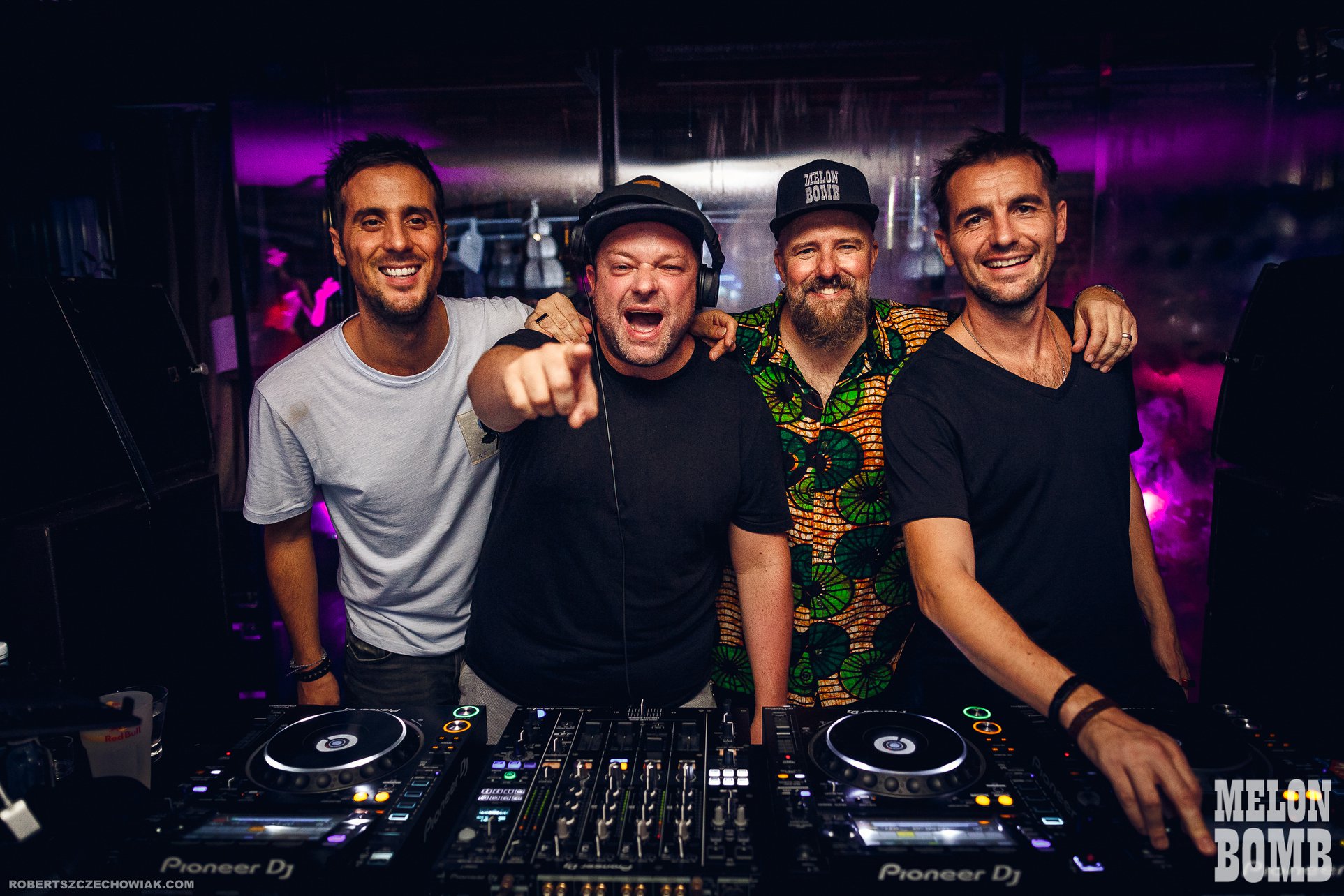 In the five short years of its existence, Melon Bomb has become one of the most well known and respected party brands in Ibiza and truly encapsulates Ibiza's magic and the essence of the island's hedonistic vibes.
Consisting of Ben Santiago, Paul Reynolds, Scott Gray and Corbi, all of whom have enjoyed
individual success in the industry, Melon Bomb is held together by a shared passion for music and a desire to deliver an immersive experience that epitomises Ibiza's spirit.
Having moved from strength to strength since its inception, this year is promising to be the year Melon Bomb takes its place at the top table of Ibiza's party scene. With so much demand for the cool uplifting vibes associated with their parties, one venue simply isn't enough for them this summer, with Melon Bomb events already confirmed for Pacha, Tanit Beach and of course a monthly return to their spiritual home, and the place where their journey began, Pikes Hotel.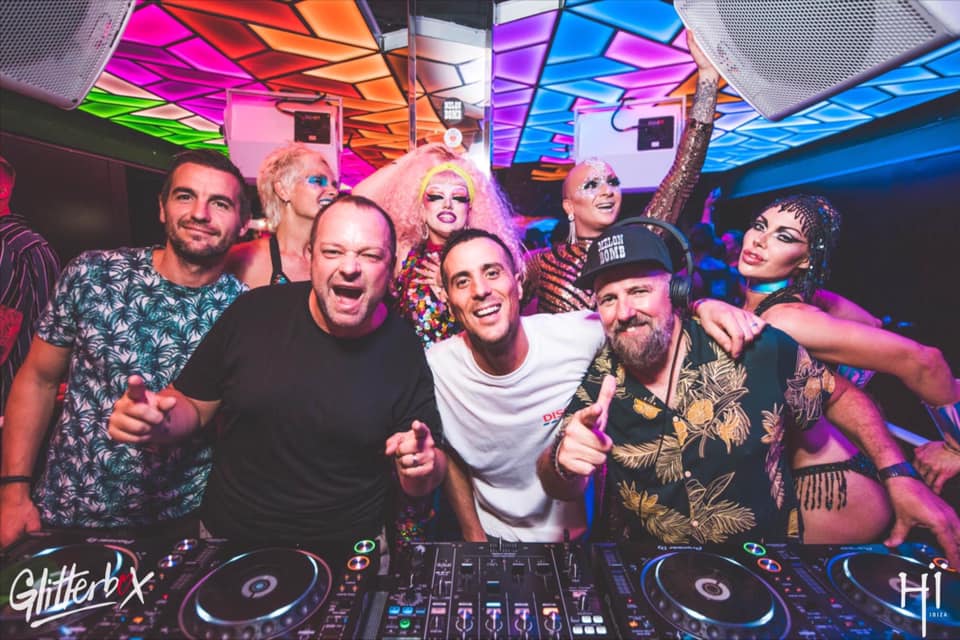 As well as their own parties, Melon Bomb have also been confirmed for multiple gigs at
Glitterbox in Hï Ibiza. Appearances in so many of the island's venues over the course of one summer is testament to Melon Bomb's popularity, not only with clubbers but also within the industry. This, of course, is also visible through their packed roster of bookings, which will see them play clubs and festivals all over Europe, with dates already locked in for performances in La Rouge, Switzerland, Suncebeat Festival, Croatia, Electric Soup and Brighter Days, UK, and even further afield at Soul Heaven, Dubai.
To add an extra feather to an already crowded cap, Melon Bomb have also released tracks on imprints like Editorial Recording and Hot Digits, making them one of the most well rounded brands currently operating in the clubbing industry.

Having already won the Best Recurring Event at the Best of Ibiza Awards for three consecutive years, you can rest assured that Melon Bomb will play a major part in Ibiza's clubbing landscape for many years to come. With so much already going in the right direction for Melon Bomb, there truly is no knowing where their journey will end. The only thing that we can be sure of is that wherever it takes them, it will be soundtracked by their own unique take on straight up house music, perfectly blended with elements of funk and disco.
Melon Bomb is an explosive mix of house and disco, having residencies at Pikes Ibiza and Glitterbox.